Life Sciences in Belgium-Wallonia, a culture of technological, scientific and entrepreneurial excellence.
Wallonia is home to a vibrant and innovative life sciences ecosystem of global industrial leaders, SMEs and start-ups developing products or offering state-of-the-art technologies/products/services, 5 universities and several world-class research centres, dedicated science parks, supply chain experts & 2 CEIV Pharma airports.
4 strategic areas are covered :
(bio)pharma
medical devices & in vitro diagnostics
nuclear medicine
digital health
All areas represent unique value chain allowing to accelerate the development and commercialisation of innovative products throughout Europe and beyond.
For more information about the Belgium-Wallonia life sciences ecosystem, visit BioWin, the Health cluster of Wallonia.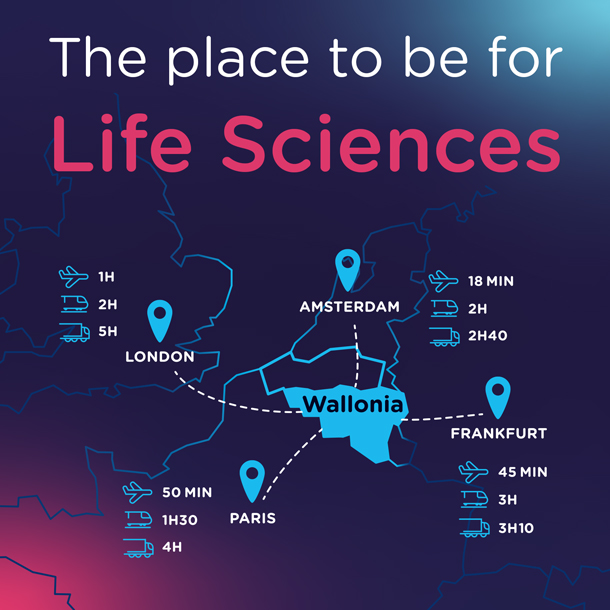 Ludovic Waha - Senior Business Developer
Our region offers world-class talent, high investment and a robust, business-friendly environment to reliably trade and invest.
Feel free to call me !
Contact our team
Discover the strengths of Belgium and Wallonia in the life sciences sector
Key figures
2nd worldwide in Biopharma Talent Development
Top 3 in EU for AGGREGATED MARKET CAP IN BIOPHARMA
Gross Added Value in Life Sciences 4x higher than surrounding EU countries
€16.2b invested in Wallonia by foreign companies between 2000-2020
Leading region for EXPORT of Biopharmaceuticals (+33% of total Walloon export)
2 CEIV Pharma AIRPORTS
20,000 hospital beds
11,000 researchers
6 private research centers
12 world leaders
+250 innovating SMEs

5 universities (including 400 research units)
Mehdy Oozer - Senior Industry Specialist
Wallonia is world-renowned for its expertise in biologics for vaccines and advanced medicinal therapies. This leading position is not a result of mere chance, but of conscious long-term political decisions and an entrepreneurial mindset. 
Call me to join the health and biotech valley !
Contact our team
Why Wallonia ?
Exemption of 85% of innovation-related net income

Exemption from payment of 80% from the withholding tax

on professional income on researchers' salaries
Ruling Practice:  the Investor describes the facts to the tax administration, allowing him to know, in advance, how the tax laws are to be applied
Innovation Box: 

effective tax rate below 10%,

related to intangible assets for which an R&D declaration has been obtained
Lower social security contributions For the 1st recruitment :  

exemption up to € 4000/quarter

of the social security contributions of the Employer, for life
R&D support
Wallonia offers a series of incentives for R&D which aim to help companies reinforce their innovation potential, acquire external knowledge for a project's implementation, conduct a research project, carry out a development project, create a spin-out from technologies mastered by the company but not exploited, protect innovation or even prepare a European intervention application or acquire the Eureka label.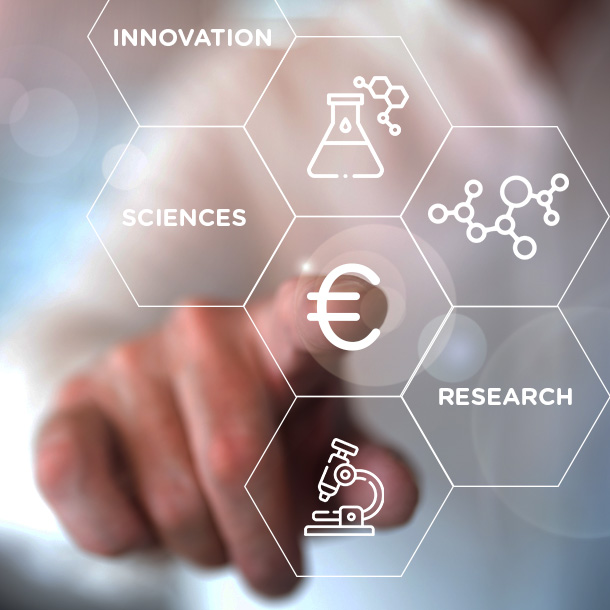 More informations ?

Contact our sector specialists !
Mehdy
OOZEER
Senior Life Sciences Specialist
T +32498562215
Ludovic
WAHA
Life Sciences Business Developer
T +32478621594