Wallonia, a region in the heart of Europe
Wallonia positions itself among the leaders of the transport and logistics sector, in particular thanks to its excellent accessibility to major consumer markets, its inclusion in the major European freight corridors, the high density of its road and rail networks, as well as the integration of its interior waterways into the European network.
Promises concerning transit times from an EDC located in Wallonia are respected like nowhere else.
These assets have led major names in the logistics sector to locate to Wallonia: TNT, Skechers, Baxter, Dow Corning, Alpargatas
Contact our sector expert
Franck
TOUSSAINT
Supply & Value Chains Manager
T +32 (0)81 33 28 62
Reduced operating costs
The other major asset of Wallonia concerns the cost of logistics operations implemented there. It is less expensive to buy land or rent a warehouse in Wallonia than in neighbouring regions.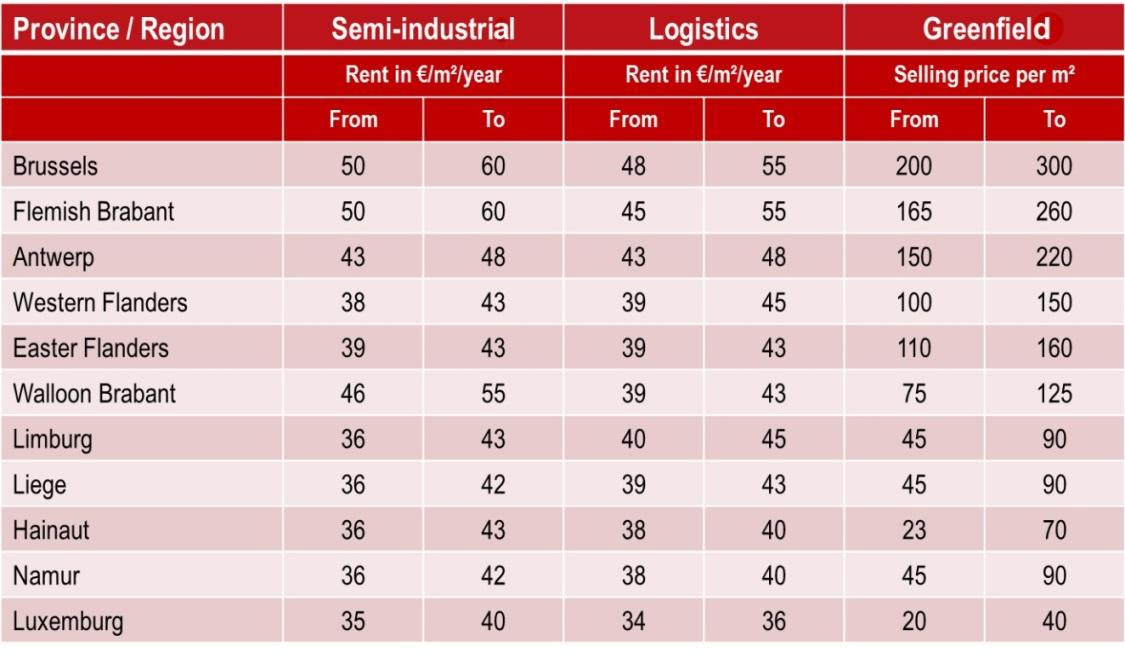 Source: Jones Lang LaSalle
A productive and qualified workforce
Wallonia benefits from a very productive workforce and highly recognised know-how in the field of logistics.
FOREM provides training at two skills centres, the themes, content and objectives of which have been defined on the basis of skills profiles required by logistics professions. 
An ideal location for e-commerce!
According to a study by PwC(1), Wallonia is the third most attractive region in Europe for installing an e-commerce distribution centre. This result confirms the strong progress of Belgium in other studies concerning e-commerce, in particular that of AT Kearney(2), in which it progressed from 24th to 7th place in one year.
(1) * PwC study commissioned by the Flemish Institute for Logistics (VIL)
(2) The 2015 Global Retail E-Commerce Index.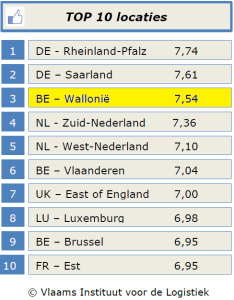 An incubator at the service of national and international webshops
In addition to its traditional assets, Wallonia offers particularly interesting advantages for electronic commerce: it obtains the top score among the Top 6 regions (PwC study) for 'work flexibility' and has committed to a vast investment plan (€300 million) in favour of the digital economy: Digital Wallonia, one of the measures of which aims to favour e-commerce by acting on the value chain.
In this context, Logistics in Wallonia has launched an e-commerce incubator that aims to support the development of e-commerce and e-logistics activities in Wallonia, stimulate synergies between players and facilitate the arrival of new investors.
Logistics in Wallonia is the Competitiveness Cluster devoted to the Transport, Logistics and Mobility sector in Wallonia. At the service of all the sector's stakeholders, LIW aims to:
Boost innovation
Stimulate networking and support for enterprises
Promote Wallonia among investors
Promote Walloon enterprises and their know-how
A network of professionals at your disposal
At the heart of a network of more than 300 members, Logistics in Wallonia targets
contractors, or loaders from various sectors, such as biotechnologies, the food industry and distribution
carriers and logistics providers
infrastructure managers
training stakeholders
innovation leaders (enterprises, universities and research centres).