Engineering and new materials
Constantly at the cutting-edge of technology throughout the entire history of the industrial revolution, Walloon industry was built around glass and steel in the 19th and 20th centuries and has embraced new technologies and new processes in the 21st century.
Spin-offs, SMEs, large businesses, the region comprises complete ecosystems that allow companies to develop and innovate in order to become global leaders in cutting-edge sectors.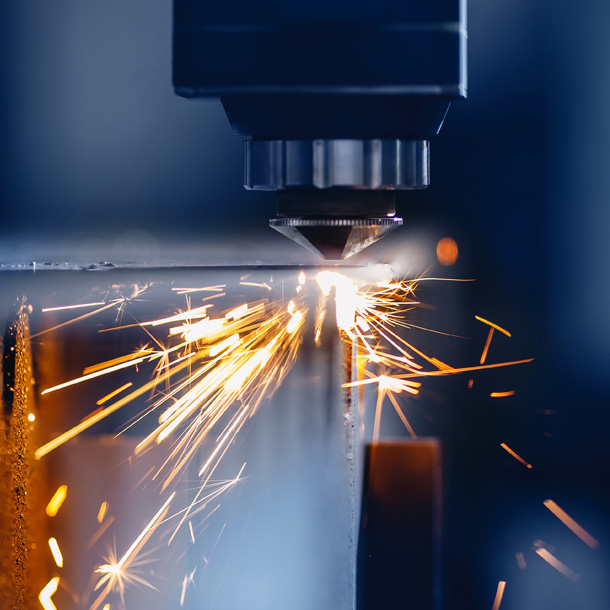 A SECTOR OF EXCELLENCE IN WALLONIA
The field of mechanical engineering is vast because it includes all the competences that require mechanical work: space sector, automobile industry, mechanised industrial processes, assembly lines for drugs, household appliances, chemical industry, and more.
Robotics and automation are closely linked to mechanical engineering and constitute sectors in which Wallonia excels. Indeed, Wallonia's qualities for precision, reliability and speed in electromechanical engineering have led the region's engineers to make it a sector of excellence.
THE MECATECH CLUSTER, ENGINE OF INNOVATION IN MECHANICAL ENGINEERING 
The aim of the MecaTech Cluster is to be a driving force for the entire Walloon mechanical engineering sector by developing business and employment through the preparation and implementation of innovative international projects and relying on networks that bring together large businesses, SMEs, universities, research centres and skills centres.
The MecaTech Cluster comprises four strategic lines around which it structures its projects:
materials and surfaces of the future
global forming technologies
microtechnologies and mechatronics
maintenance and reliability
PLASTIWIN, THE PLASTIC INDUSTRY CLUSTER
PLASTIWIN is a sectorial network devoted to industry, focusing on the development of high added value products and solutions, by the use of methodologies based on value chain, open innovation and networking.
Its scope is covering polymers and biopolymers, rubbers, composites and synthetic textiles.
Activities :
Collaborative projects : research, innovation, industrialization
Business Development
Process improvement
Dissemination

THE PIMW, SHOWCASE OF INNOVATIVE TECHNOLOGIES
The " Pôle d'Ingénierie de Matériaux de Wallonie" (PIMW) was created to join the complementary skills essential to the conception of a synergy in the exploitation of both traditional and innovative materials and their implementation. 
The centres bring together 250 researchers strengthened by strong cooperation with the University of Liège and other research sites.
The PIMW is at the service of those who use and transform materials into products and can help companies from product design, material selection (from plastic to titanium), optimal assembly (from welding to bonding) to practical implementation and pre-production.
MATERIA NOVA, YOUR ALLY IN THE DEVELOPMENT AND INDUSTRIALIZATION OF YOUR TECHNOLOGICAL SOLUTIONS
MATERIA NOVA is a collaborative innovation accelerator in the field of innovative materials and processes with 3 key skills: low carbon footprint materials, multifunctional surface treatments and materials and processes for energy.

Materia Nova MATERIA NOVA aims to integrate meaning into R&D activities, in particular by activating three levers: creative intelligence, contextual intelligence and collective intelligence.
More informations ?

Contact our sector specialist!
Raphaëlle
ALBESSARD
Senior Mechanical Industry Specialist
T +32 (0)471 88 97 04