Wallonia supports businesses that have R&D projects, whether they are involved in basic research or applied research. All businesses can receive financial aid, whatever their size.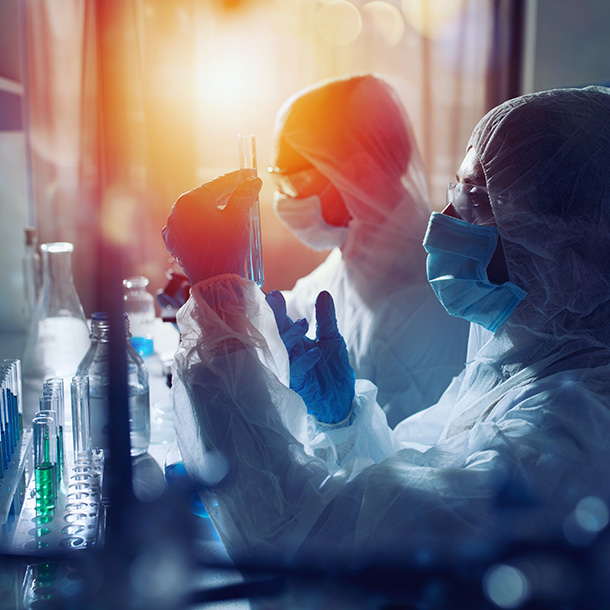 DEFINITIONS
Industrial research (= basic research): aims to acquire new knowledge in order to develop new products. Requires further stages of development before being put on the market
Experimental development (= applied research): uses knowledge and discoveries to create new products and services. Closer to the market (6 to 12 months).
IMPORTANT: the repayable advance must be refunded only if the research produces results that lead to industrialisation, and in proportion to the turnover generated by the research programme.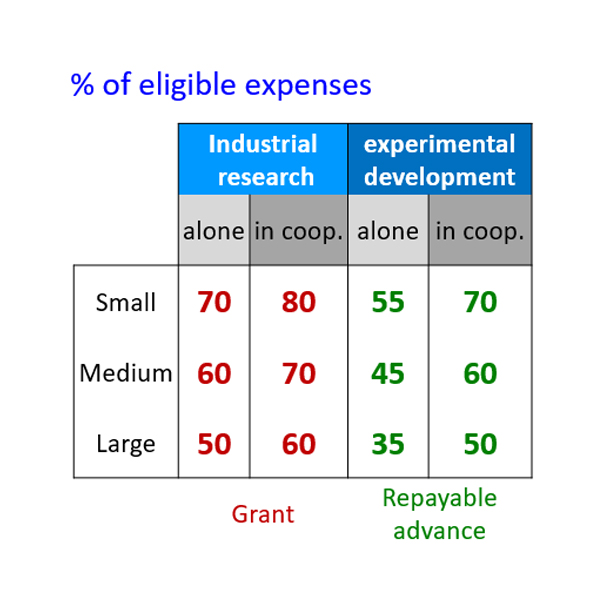 ELIGIBLE EXPENSES
Salaries: salary costs of the company employees directly and actively involved in the research programme
Operations: raw materials, consumables, minor equipment, tools, prototype components, equipment maintenance, missions abroad
Overheads: 1% of salaries and operations
Equipment: linear depreciation of the equipment used for the R&D programme
Sub-contracting: freelance scientific and technical consultancy, engineering studies, certifications, etc.
MAIN ASSESSEMENT CRITERIA
The project must be INNOVATIVE for the business and for the profession or sector as a whole
Optimisation of the results: forecast industrialisation in Wallonia
Increase in profits (new markets and new market share)
Quality, technical feasibility and relevance of the project from both a scientific and an economic point of view
Environment - Sustainability: the project must be environmentally neutral and should ideally have a positive impact
Financial status of the company: sufficient financial resources to cover the proportion of the R&D expenses payable by the company
Need more information ? Contact us !
Catherine
SZABO
Regulations & Incentives Manager
T +32 (0)81 33 28 66