Plastic recycling: invest in Wallonia
Plastic recycling is a global environmental priority, but it also opens up potentially infinite opportunities for investment in the processing and upgrading of this material. If you're looking to invest in this strategic sector, look no further! 

Wallonia really does offer a favourable environment for foreign investors.



With state-of-the-art sorting centres, specialist R&D centres, world-class production units, a network of plastics manufacturers and support companies (industry 4.0, etc.), not to mention strong customer sectors such as construction, agri-food, bio-pharma and greentech, the Walloon ecosystem is attractive right across the value chain.
Would you like to develop your activities in Europe, in a region at the cutting edge of innovation that cares about environmental challenges?
Contact us
Belgium's recycling targets exceed those of the rest of Europe, with the ambition of finding a recycling solution for all household packaging put on the market by 2025. Wallonia, for its part, has set itself the target of achieving a recycling rate of 65% by 2025.
Demand for recycled products is growing steadily in industry, particularly in the packaging, construction and equipment sectors. Consumers are also aware of the environmental impact of waste management and the importance of sorting and collection.
Recycled plastics are becoming an alternative to virgin raw materials, with identical characteristics and properties, thanks to the development of recycling and compounding techniques.  The political and regulatory framework is also set to evolve, favouring reuse in a circular economy that stimulates investment and the growth of secondary raw materials markets.
Wallonia can count on large and constant flows of both household and industrial waste (collection and sorting) via two dedicated organisations: Fost Plus and Valipac.
New sorting centres for PET bottles are making Wallonia a forerunner in the creation of a circular packaging economy. New recycling plants are also being set up in the region through partnerships with Morssinkhof, Véolia and Suez.
In addition to its growing internal flows, Wallonia can count on a neighbouring market estimated at more than EUR 30 billion of plastic waste within a 400km zone, or more than 3 million tonnes of secondary material (Deloitte figures) accessible by road and river transport. 
Wallonia also still has growth potential in chemical recycling, to exploit the fractions currently destined for energy recovery, which still account for more than 50%.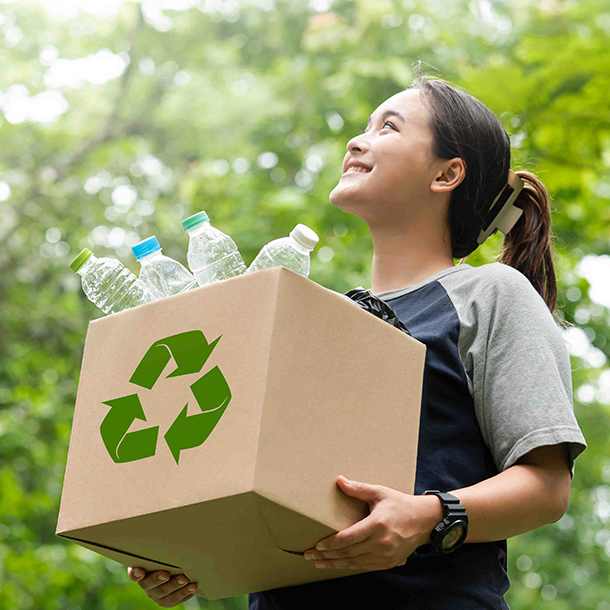 Sorting centres equipped with advanced technologies
Belgium has 5 sorting centres dedicated to recycling plastic waste from household packaging, 3 of which are in Wallonia: Val'Up in Ghlin, Valtris for Tibi in Charleroi and the new Sitel site in Hermalle-sous-Huy, which will replace the one in Liège. These 3 sites are connected to the 7 inter-municipal household waste management organisations in charge of collection and linked to the two hubs dedicated to "Recycling" in Charleroi and Liège, with a third under development on the Namur - Luxembourg axis.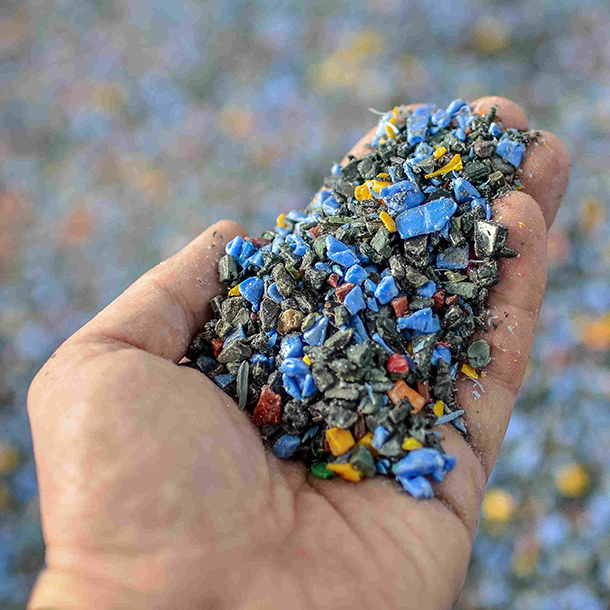 Specialised research and innovation centres
These centres are developing new technologies for chemical recycling and the production of bioplastics from renewable resources, including
The universities (ULG, ULB, UNamur and UMons) are also active in this field, and the University of Liège has a cutting-edge research laboratory, the Centre Polytechnique de Recherche et d'Innovation en Matériaux (CEPRIM), which is working on the development of new recycling technologies.
The Plastiwin cluster and the Greenwin competitiveness cluster have also launched calls for projects in this field, involving companies of all sizes, universities and research centres. 
Innovative projects include robot-assisted conveyor belts to speed up waste classification, and near-infrared sensor technology to optimise sorting quality by distinguishing between different types of plastic, thereby facilitating the sorting of undesirable materials, all assisted by Artificial Intelligence applications.
A favourable business environment
Total, Jindal (Europe's leading manufacturer of flexible packaging in oriented polypropylene and polyethylene (OPP), with a site at Virton dedicated to the production of special plastic films for food packaging and labelling) and Inovyn (a manufacturer of PVC and other chemical components, part of the UK-based INEOS group) have chosen Wallonia as the location for their R&D centres because of its highly integrated ecosystem, the availability of talent and the support available for innovation.
Armacell is an international plastics manufacturer producing solutions for the wind energy, construction and rail sectors, as well as materials for industrial insulation made from PET plastic derived 100% from recycled bottles.
These hubs are home to companies such as :
Lavergne, a Canadian group based near Charleroi that develops and manufactures high-performance thermoplastic resins from post-consumer sources such as electronic waste.
Comet, a Belgian group, also active in France, in the processing of shredder residues from plastics from its vehicle recycling business.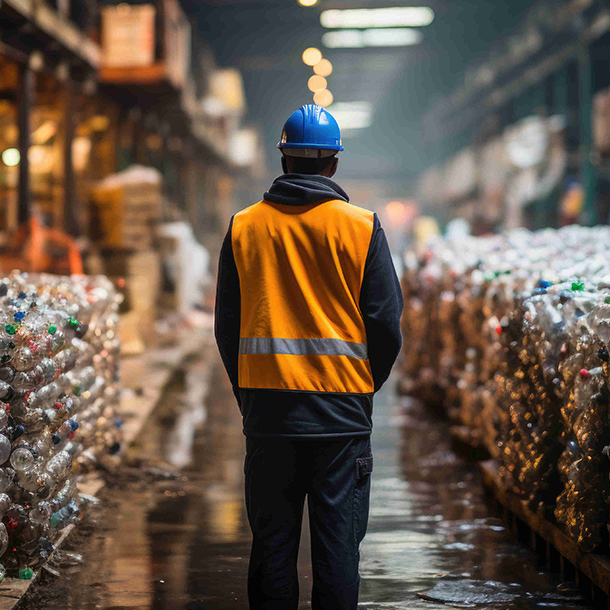 Walloon companies at the cutting edge
Wallonia offers a favourable business environment, with a diversified economy, a skilled workforce and a state-of-the-art multimodal transport infrastructure, as well as attractive energy costs. Foreign investors can benefit from local expertise and establish partnerships with companies, research centres and laboratories, universities and dedicated clusters to innovate in the plastic recycling sector in Wallonia.
Finally, as part of its overall drive to develop a circular economy, the Walloon government actively supports the plastic recycling sector. Tax incentives are available for investment in sustainable businesses, and subsidies are available for research and development in this field, totalling EUR 14 million.
Conscious of the challenges related to climate change, green economy is a priority in Wallonia.
Are you considering investments in favor of the environment in Wallonia? Contact our Greentech team! 
Fabien
SCUVIE
Senior Greentech Specialist
T +32 (0) 471 77 79 27