Filao, a revolutionary PET recycling plant inaugurated in Wallonia
The waste circular economy landscape is continuing to be transformed in Wallonia
The inauguration of the Filao plant in Couillet, in the South district of Charleroi is a perfect example of it.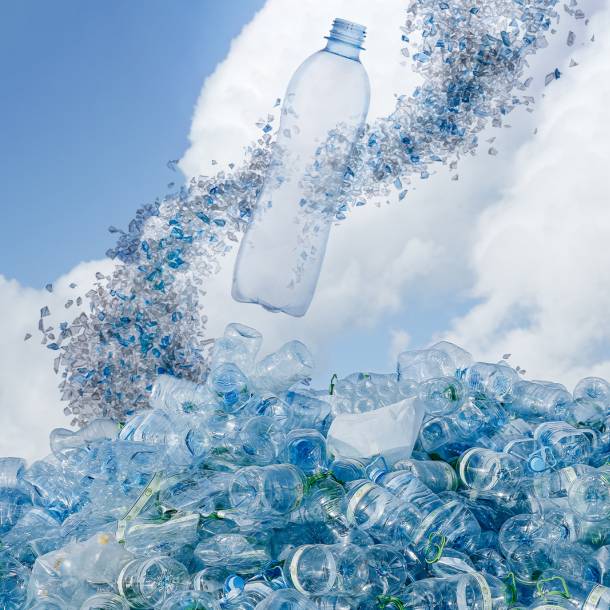 As the fruit of a partnership between Sources Alma and Veolia, this revolutionary plant represents an investment of 45 million euros.
 This Plant is capable of recycling around 40,000 tonnes of polyethylene terephthalate (PET) bottles every year. It's the missing link in the PET recycling chain in Belgium, ending the need to send these bottles abroad to be recycled.
Would you like to develop your activities in Europe, in a region at the cutting edge of innovation that cares about environmental challenges?
Contact us!
The plastic challenge and the Filao solution:
Plastic has become one of the major environmental challenges of our era, with excessive production and the growing pollution of our planet. However, initiatives such as the Filao plant show that sustainable solutions are possible. Filao is a PET plastic recycling plant that transform transparent and blue bottles into new food-grade bottles. Situated near the Valtris and Tibi centre, this plant operates in a short circuit, thereby reducing its environmental impact.
A partnership serving the environment:
Filao is the result of a strong partnership between Sources Alma, one of the main European producers of spring and mineral water, and Veolia, specialising in environmental services. Every year, the plant will receive 33,500 tonnes of transparent and blue PET bottles from Fost Plus, the household packaging recycling manager in Belgium, for a period of nine years.
A positive environmental impact:
The Filao recycling process considerably reduces CO2 emissions in comparison to the production of new plastic. Each tonne of recycled PET produced reduces CO2 emissions by three tonnes. By avoiding the emission of 120,000 tonnes of CO2 each year, Filao is significantly helping to reduce the carbon footprint.
Commitment to the environment:
Filao pays special attention to water consumption using cutting-edge technologies to minimise its use. Moreover, the plant is equipped with 12,000 square metres of solar panels, producing around 20% of its energy needs through renewable energy.
A positive economic impact:
The Filao plant does not only benefit the environment, but the local economy as well. It has created 42 direct jobs in Charleroi and is helping to reindustrialise the region.
The Filao plant embodies the potential of the circular economy and sustainable development in Wallonia. It's an important step towards reducing plastic pollution and achieving environmental objectives. Thanks to strong partnerships, advanced technology and a commitment to sustainability, Filao is paving the way towards a cleaner and more environmentally-friendly future in Wallonia.
Conscious of the challenges related to climate change, green economy is a priority in Wallonia.
Are you considering investments in favor of the environment in Wallonia? Various types of support can be granted to you. Moreover, Wallonia has the companies, know-how, and resources to make a success of it and turn greentech into a growth driver."
Fabien
SCUVIE
Senior Greentech Specialist
T +32 (0) 471 77 79 27