Green light for the 'EU Biotech School & Health Hub' in Gosselies
To train more talents and support more start-ups and scale-ups, so that biotechnology and biopharmaceuticals, a key sector for the economy, prosperity and employment in Wallonia, develops internationally and is ready for the next generation of treatments and production processes. This is the ambitious goal of the 'EU Biotech School & Health Hub', a cutting-edge training centre with a corporate accelerator, which should be up and running in Gosselies (Charleroi) by 2025.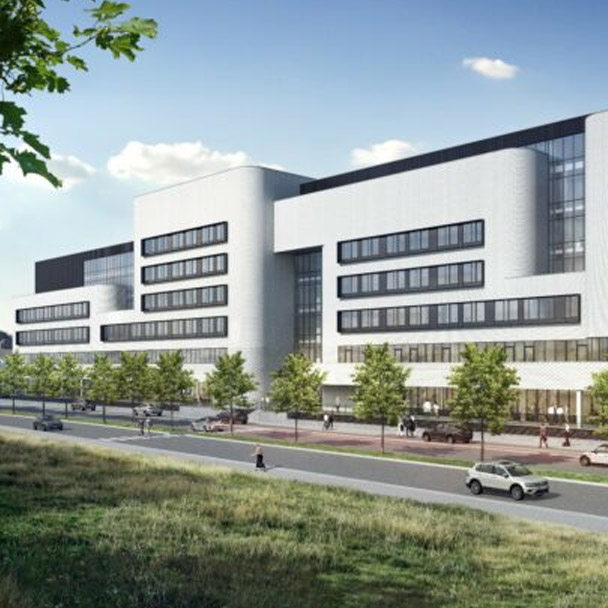 The 'EU Biotech School & Health Hub' will become a multi-disciplinary skills centre, specialising in developing talents who will support the growth of the biotechnologies and biopharmaceuticals sector in Wallonia. To this end, it hopes to implement cutting-edge infrastructure, attract the best experts from this country and abroad, and offer appropriate infrastructure so that a wide range of partners can offer their services.
Thanks to this 'one-stop shop' platform model, an interdisciplinary approach will be established, allowing the biotechnology and health sector to reach more talents with the necessary skills and to create structural synergies between companies – be they spin-offs, start-ups, scale-ups or multinationals – and the world of academia. This will help to bolster the competitiveness and attractiveness of the sector internationally.
 It is also an inclusive project, which aims to train, redirect or improve the skills of students and job-seekers, as well as newly recruited or more experienced employees in the sector. It involves highly qualified individuals and people with few qualifications and has an international outlook. The initiative, which boasts training programmes that have been perfectly tailored to the latest biotechnology production processes, aims to satisfy the specific needs of companies and to prepare more talents for future employment in the sector.
DIDIER MALHERBE, PRESIDENT OF BCI-PHARMA AND VICE PRESIDENT OF THE WALLOON UNION OF ENTERPRISES
'I am delighted that these complementary projects can begin, in order to satisfy the needs of the biotech and biopharma sector. This sector represents more than 40,000 direct jobs in Belgium, with approximately half of these located in Wallonia, and its growth depends on the availability of well-trained talents.'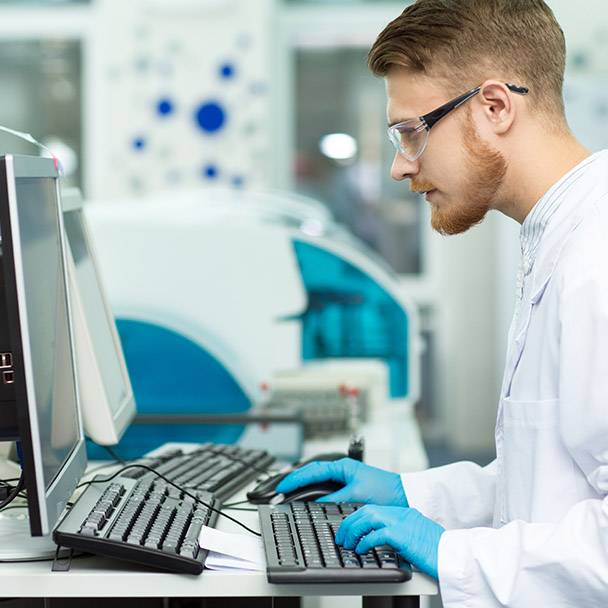 The 'EU Biotech School & Health Hub' project centres around four pillars and a training programme will be developed for each of these.
Promoting STEM: to inspire more young people about the many job opportunities in the biotechnology and biopharmaceutical sector, with a positive impact on healthcare and society.

Cutting-edge bio-production: training adapted to the latest therapeutic developments and the increasing digitisation and automation of production processes, thus complementing the offerings by the existing Cefochim training centre in Wallonia and ViTalent training centre in Flanders.
Digitisation: training aimed at accelerating digital transformation, by giving employees digital and analytical skills and helping companies to digitise their innovation and production processes through methods like machine learning and artificial intelligence.
Soft skills and the mini MBA: helping recently launched companies to acquire knowledge.
This broad, yet targeted, approach should provide an appropriate response to the challenges facing the sector. Too few young people are choosing to study technology and sciences. Due to this lack of qualified specialist workers, companies are struggling to fill job vacancies, while recent studies have shown that the sector has a structural need for 2,400 new employees within the next three years. An increase of 10,000 direct and indirect employees is predicted over the next ten years, in fact.
The 'EU Biotech School & Health Hub' project was developed by Didier Malherbe, the President of BCI-Pharma and Vice President of the Walloon Union of Enterprises (WUE), and Frédéric Druck, the Managing Director of essenscia wallonie and Secretary General of bio.be/essenscia.
In light of the urgency of the situation, Didier Malherbe has also developed a 'short-term' action with the BioWin competitiveness cluster, as part of the 'Get Up Wallonia' plan. In partnership with the Walloon Government, and with support from companies like Catalent, GSK, Kaneka Eurogentec, Thermofisher, UCB and Univercells, this action should offer a clear overview of the training needs that must be met, thanks to the founding of the 'EU Biotech School & Health Hub', among other things.
Want to know more? Contact our specialists from the life sciences sector.
Mehdy
OOZEER
Senior Life Sciences Specialist
T +32498562215
Ludovic
WAHA
Life Sciences Business Developer
T +32478621594