Wallonia, the European leader in the medicine of the future?
Have you ever heard of phagotherapy ?
Unlike our broad-spectrum antibiotics, which are now becoming depleted, bacteriophages are viruses that only target certain types of bacteria.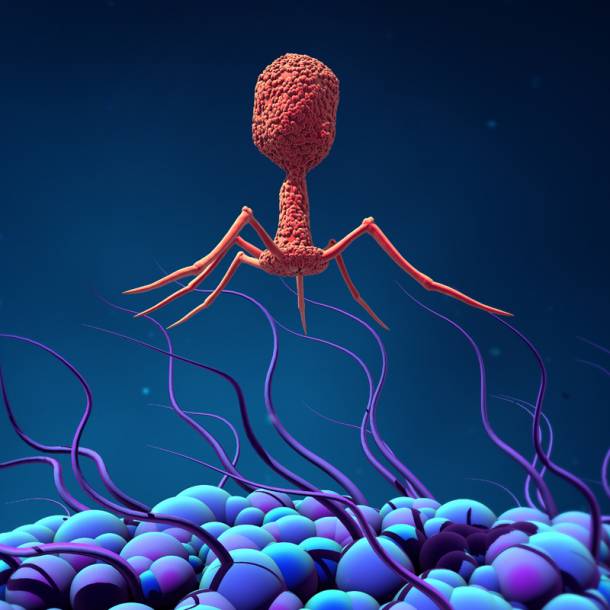 They have been observed for more than a century and it is thought that there are ten times more bacteriophages than bacteria on Earth. André Gratia from Wallonia has been involved in their discovery. This treatment method has led to the eradication of insects and the curbing of plague and cholera pandemics, and has been successfully used by Red Army doctors.
Phagotherapy became obsolete in the West, but is currently rising from the ashes to fight multi-resistant bacteria such as the notorious staphylococcus aureus. This is one of the priorities of the Belgian army, which has just signed a collaboration agreement with Vésale Pharma. "The WHO's greatest fear would be to see the arrival of a pandemic, such as the one we are unfortunately witnessing at the moment, linked to a multi-resistant bacteria; our ONLY solution would then be to treat it with bacteriophages," explained Jehan Liénart, CEO of Vésale Pharma. The Belgian army is known around the world for its level of knowledge of phages. It is vitally important for our company that we join forces in this major project."
Aviation Major General Lutgardis Claes, head of the Royal Military Academy, was very keen to sign this agreement, which should make it possible to develop these forms of therapy to treat both soldiers and civilians and to prevent bioterrorism.
Jehan Lienart - CEO Vésale
"We are currently developing a phagogramme. The prototypes could be presented before the end of 2020."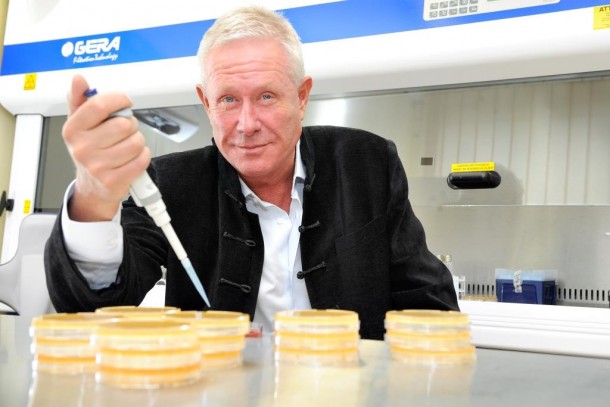 An application has been made for bacteriophages to be included in the European pharmacopoeia. In addition to the required regulatory framework, a great deal of research still has to be carried out into the phages themselves, and into new techniques for administering the treatment… But our university researchers are on the ball and already carrying out clinical studies! However, Jehan Liénart has a plan for Vésale Pharma and seems confident, "We are currently developing a phagogramme, which will be used to diagnose patients within an hour, based on a sample. The prototypes could be presented before the end of 2020." With a bit of imagination, this phagogramme could be coupled with a 3D printer, supplied with phages, which would produce the treatment: a single dose with no side effects… could the medicine of the future be bioinspired?
Wallonia is calling the shots in the return of phagotherapy to the West, as was highlighted by Willy Borsus, Walloon Minister of Economy, "The support for R&D (the highest in Europe), investors such as SOWALFIN, incubators, the level of our researchers and the stakeholders present in our region make it fertile ground for microbiology. Our goal is for 5% of GDP to be dedicated to R&D by 2050!"
If Wallonia  counts a number of well-known names such as GSK, UCB, IBA or Baxter, some smaller innovative companies whose success is multiplying (Bone Therapeutics, Celyad, Univercells, MaSTherCell SA, Belgian Volition,...)  have also demonstrated expertise that has rendered the region unmissable for the life sciences sector.
More information