Digital Wallonia, digital strategy of Wallonia
Adopted in 2015, the Digital Wallonia plan marks the Walloon Government's wish to do its utmost to make Wallonia a connected and intelligent territory where technological companies are leaders recognised on a global level and a driving force for successful industrial mutation and where digital innovation is at the service of the quality of education, the openness of public services and the well-being of citizens.
Contact our sector Expert
Plan's themes and objectives
This ambition is structured around five major themes organised into strategic objectives and development lines that form a global platform which should help to initiate and establish in the long term the digital transformation of Wallonia.
The Wallonia Export-Investment Agency's (AWEX) digital actions
In order to speed up the internationalisation of start-ups, but also the digitalisation of the Walloon economy, AWEX has increased the number of actions targeting the digital sector. For 2017, 20 actions are planned as well as the creation of a network of "Digital Wallonia" hubs around the world. Two of them have already been identified in San Francisco and Barcelona. Ultimately, the network should comprise ten hubs.
In practical terms, AWEX's commercial attachés in position in these "hubs" will be asked to accompany Walloon start-ups in their internationalisation. AWEX's regional representatives will sit as "observers" in different bodies of the Walloon ecosystem (incubators, accelerators, etc.) in order to detect projects likely to cross borders as soon as possible.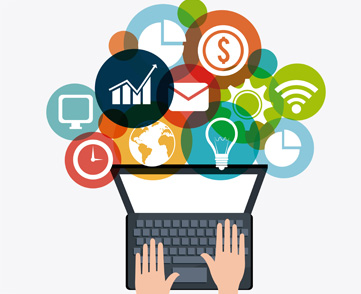 2nd
Best connected EU country
European Commission's Digital Economy and Society Index 2016
6th
Most digital country
Belgium is the 6th most digital country - European Union 2017 digital scoreboard
3rd
Most innovative country
Annual index of the most innovative countries in the world of the German research institute Fraunhofer