Setting up a distribution centre
Setting up in Wallonia, the ideal location for an EDC
According to a study conducted in June 2017 by PwC, Wallonia is the fourth out of 50 regions in Europe in terms of attractiveness for logistics stakeholders and is the first region in Belgium.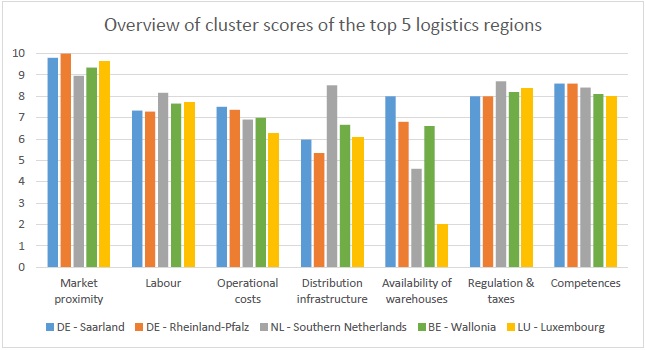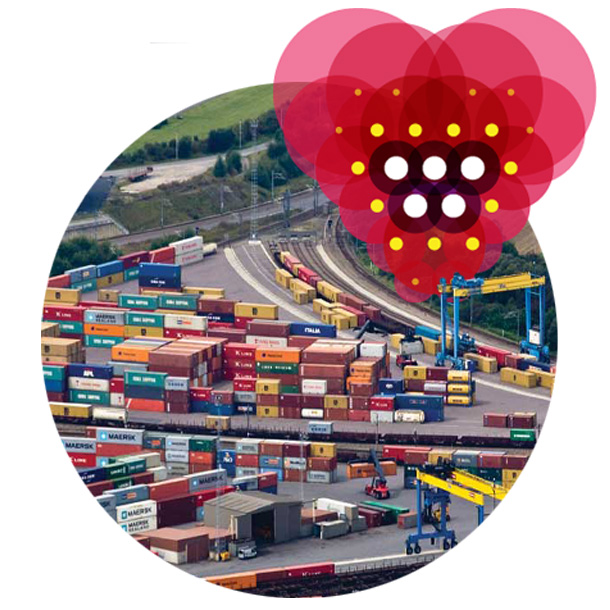 High-quality infrastructure
In addition to this accessibility, Wallonia benefits from a premium transport infrastructure: a cargo airport ranked in the top 8 in Europe, the highest interior river transport tonnage in Europe connected to Antwerp and Rotterdam, effective rail links, especially to southern Europe, and two airports that serve a large number of destinations every year. 
An attractive region
Wallonia is also the third most attractive region in Europe for locating an e-commerce distribution centre*.
It obtains the top score among the Top 6 regions (PwC study) for 'work flexibility' and has committed to a vast investment plan (€300 million) in favour of the digital economy: Digital Wallonia, one of the measures of which aims to favour e-commerce by acting on the value chain.
* PwC study commissioned by the Flemish Institute for Logistics (VIL)
LOGISTICS IN WALLONIA: the transport and logistics sector competitiveness cluster
If we add to this a qualified and multilingual workforce, a robust supply chain and an advanced supplier network and the existence of a centre devoted to the transport and logistics sector, it is not surprising that major multinationals, such as Skechers, Baxter, Colruyt, Havaïanas and many more, have chosen Wallonia to locate their distribution centre, manage their supply chain and develop their electronic commerce operations.
Contact our Transport & Logistics expert
Franck
TOUSSAINT
Supply & Value Chains Manager
T +32 (0)81 33 28 62
9th
most attractive country for e-commerce
Global Retail E-Commerce Index 2015 by A.T. Kearney
4th
Attractive logistic region
Wallonia is 4th out of 50 regions in Europe in terms of attractiveness for logistics stakeholders and is the first region in Belgium - PwC study June 2017
6th
in the Logistics performance Index
World Bank 2016