Your company and #Covid19
We are at your service during the crisis !
(just as we are in other times)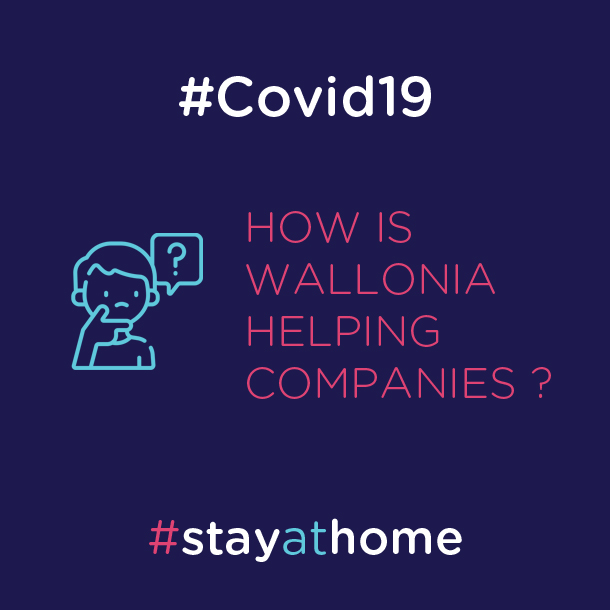 Accessibility
Our offices are closed but our services are fully available by mail, phone or even for virtual meetings.
Sense of sharing
Europe, Belgium and Wallonia set up some support to help companies facing difficulties during this crisis.
Innovation & technical know-how
Wallonia had the opportunity to proof its reactivity. Public-private partnerships and foreign investors are creative & innovative !
Quality of life
Keep up to date about security measures on day-to-day living and on work organisation.