Wallonia, 'Mineral Valley' of North-West Europe by 2030
A major step towards a more sustainable future was made at the inauguration of the 'Remind Wallonia' industrial excellence platform at the Sparkoh! museum in Frameries.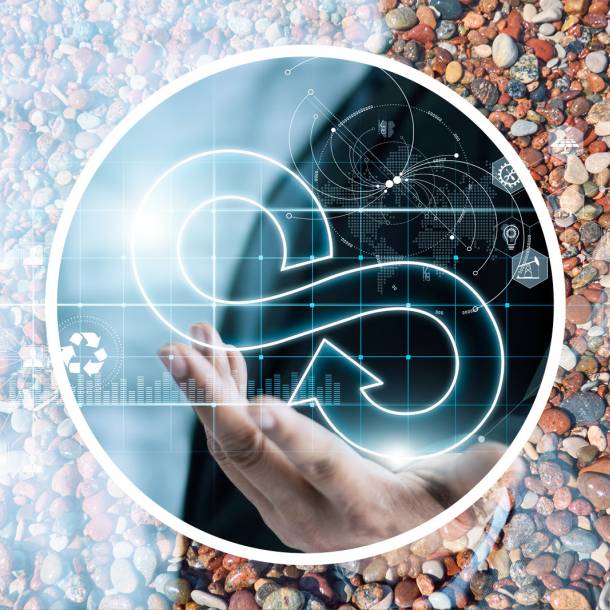 This pioneering initiative, the first of its kind in Europe, aims to transform Wallonia into the 'Mineral Valley' of North-West Europe by 2030.
An Ecosystem for Mineral Circularity
The core aim of this platform is to establish an ecosystem dedicated to the circularity of minerals, encompassing elements such as aggregates, sand, concrete and clay. This bold vision is based on the creation of new industries to reuse products while maximising their added value in a context of short supply circuits.
Innovative Research and Development Projects
Remind Wallonia is currently at the origin of seven research and development projects that are receiving active support from fifteen industrial companies. These projects are bolstered by the scientific expertise of the universities of Louvain-la-Neuve (UCL) and Liège (ULg), as well as by two research centres. The total project for these budgets is around 22 million euros, with a significant contribution of 13.5 million euros from Wallonia thanks to the European Union stimulus plan, the balance being funded by the companies themselves.
Protecting Resources and Stimulating the Economy
One of the major objectives of this initiative is to protect resources, in particular faced with the eventual limits of certain mineral deposits. The aim is to find alternatives and reduce the environmental impact while strengthening the local economy. Several other industrial projects are under preparation, helping create sustainable jobs that cannot be relocated while guiding the sector towards a decarbonised Walloon industry.
A Giant Step towards a Greener Future
This initiative responds to environmental challenges, in particular CO2 quotas and the European taxonomy. The 'primary' mineral industry accounts for a third of CO2 emissions that are subject to the taxonomy, thereby justifying the need to decarbonise this sector to avoid production being relocated. Furthermore, this industry currently employs 5,000 people directly and 10,000 indirectly in Wallonia, emphasising its regional economic importance.
Remind Wallonia is positioned as a leader in terms of innovation, circularity and the reduction of CO2 emissions in the Wallonia construction materials. This platform aspires to a future where Wallonia will be recognised as a global benchmark in terms of sustainable and eco-friendly construction materials.
Wallonia is conducting a significant transformation of its mineral industry and its impact on the environment, while contributing to the region's economic growth.
Would you like to develop your activities in Europe, in a region at the cutting edge of innovation that cares about environmental challenges?
Contact us!