UNIVERCELLS acquires a subsidiary in the Regulatory field
Biotech company Univercells is continuing its growth in Wallonia and has announced the acquisition of RLM Consulting, a company highly specialised in providing regulatory advice linked to medicinal product development. RLM is based in Louvain-la-Neuve and becomes the Group's fifth subsidiary.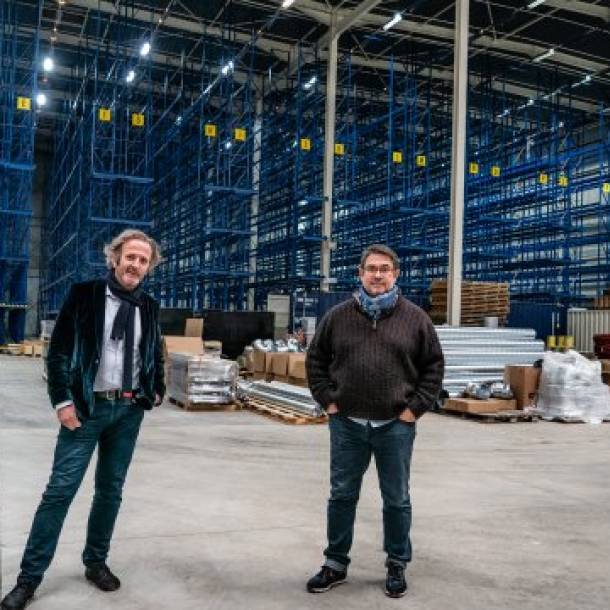 As a reminder, Univercells is owned by American capital (the Catalent Group) and has attracted numerous foreign investments, including from the Bill and Melinda Gates Foundation and the Japanese group Takeda. The company has become foreign through its international shareholding and is now acquiring a company in Wallonia.

RLM Consulting provides regulatory affairs support during every stage of drug development from discovery research to preclinical and clinical testing, and lastly it submits the dossier required for market authorisation.
 "We are delighted to join the Univercells Group, a rapidly growing company with the noble goal of developing new ways to expand access to innovative medicines. By joining the group, our clients will have access to Univercells' expertise in bioproduction process design and testing of experimental drugs, as well as GMP manufacturing services for gene therapy and viral vector-based vaccines," explains René Mignolet, founder and CEO of RLM Consulting.
The characteristic of this acquisition lies in the independence of this subsidiary from the others in the Univercells Group. RLM Consulting will continue to operate independently. And the founder, Mr René Mignolet, will be able to continue leading the essential tasks as head of operations. Nothing will change for RLM Consulting, however, the company will be able to offer its clients the opportunity to access new services, such as Univercells' expertise in production process design and experimental drug testing. As an international benchmark in regulatory affairs, RLM Consulting's unique expertise will accelerate the development of Univercells' projects, including those of its subsidiaries.
David Louvet, Chief Operating Officer Univercells
"We are honoured to welcome RLM Consulting to the group. Their professionalism and expertise will be a great asset for us. The objectives and ambitions of RLM Consulting are also similar to ours. We are therefore convinced that the addition of RLM Consulting to the group will facilitate access to safe and affordable health care and biological products, and thus contribute to our growtth"