Toopi, the French biotech planning to set up in Wallonia
In the current context of researching sustainable solutions for agriculture, Toopi Organics, a pioneer in the agricultural upcycling of human urine, is planning to produce a biostimulant in the Liège region by 2027.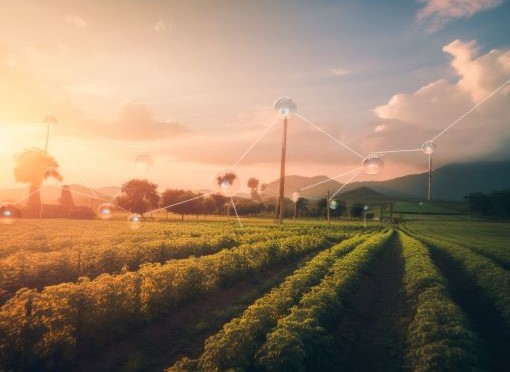 This French biotechnology company recently announced its expansion into Belgium, as well as raising €16 million in funds. Toopi's aim is to revolutionise the agricultural industry by transforming human urine into an innovative biostimulant known as "Lactopi Start".
The revolutionary concept of Toopi Organics
Toopi Organics, founded in 2019 in Gironde, has developed groundbreaking technology that collects and transforms human urine into microbial biostimulants specially designed for agriculture. This innovative approach is based on the principle of separation of urine, an often underestimated renewable natural resource. Michael Roes, co-founder of Toopi Organics, explains that, although the idea of using urine as a resource may have seemed surprising in 2019, a scientific consensus has since emerged on its potential as a valuable source of nutrients for crops.
Toopi's flagship product, "Lactopi Start", has already obtained marketing authorisation in six European Union countries, with Belgium being the first to give the green light. This approval paved the way for a fruitful collaboration with Belgium's Société coopérative agricole de la Meuse (SCAM), enabling the company to start marketing Lactopi Start from the beginning of this year.
Toopi's sustainable economy
One of the distinguishing features of Toopi Organics' technology is its sustainable economic model. The company, which holds four patents for its expertise, has succeeded in developing a method that doesn't contaminate drinking water, reduces the need for mineral fertilisers and cuts CO2 emissions. Lactopi Start, whose exact recipe remains a closely guarded secret, results in yields comparable to those of chemical fertilisers, while minimising water consumption and reducing fertilisation expenses. In the current climate of rising raw material prices, this urine-based biostimulant is becoming an economically attractive alternative for farmers.
Toopi's expansion in Belgium
Following the initial €4 million raised in early 2020, Toopi Organics recently raised a further €16 million to fund its expansion in France and Belgium. This new phase will be marked by the construction of two urine processing plants, with a total capacity of 3 million litres per year. The French plant, with a capacity of 2 million litres, should be operational by early 2025, while the aim for the Belgian plant, located in the province of Liège, and working as a production unit for its Lactopi Start product, is to be in operation by 2027.
Although direct job creation is relatively limited for a plant of this scale, the Toopi Organics project will also generate opportunities in collecting the urine and distributing the product to farmers. The company, which currently employs around 30 people, plans to double its workforce within the next two years and reach almost 100 employees by 2027.
Towards a greener future for agriculture
With this new financing round, Toopi Organics has set itself the ambitious goal of deploying a range of four urine-based biostimulants on over 600,000 hectares of farmland in Europe by 2027. Lactopi Start is therefore an environmentally friendly solution to reduce dependence on phosphate-based fertilisers derived from mining, while maintaining yields and reducing fertilisation expenses for farmers. The company is aiming for a turnover of €15 million in 2027 in France and Belgium.
In France, Toopi Organics has already set up a urine collection network in partnership with major players such as Vinci Autoroutes, Futuroscope and WC Loc for music festivals. In Belgium, trials have been carried out at the Libramont Fair and the Festival of Solidarities in Namur.
Toopi Organics aligns perfectly with Wallonia's priorities for a greener, more innovative future. The biotech company embodies an innovative vision of sustainable agriculture, transforming what was once considered waste into a precious resource for the future of our planet.
Would you like to see rapid development and grow with ease in an innovative field committed to a more sustainable economy?
Please contact us!