Takeda wins Logistics Building of the Year 2023 for its Lessines site.
Japanese pharmaceutical company Takeda won the Logistics Building of the Year Award at the Transport & Logistics Awards 2023. The jury was won over by Takeda's new storage facility, which was built right next to a new production unit in Lessines, Wallonia.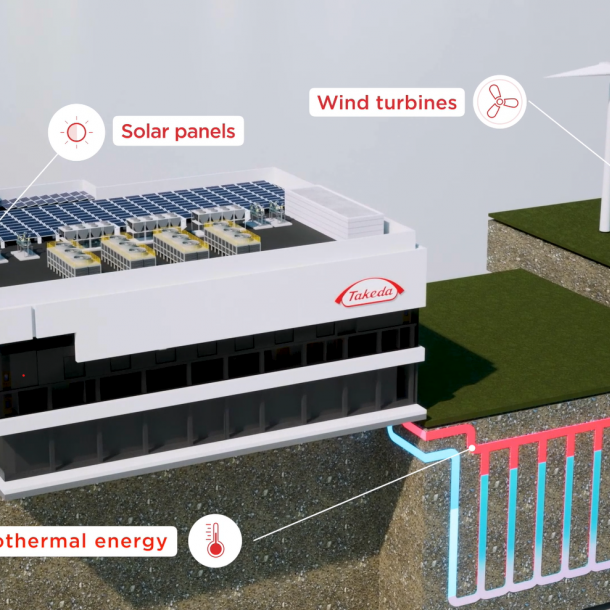 The 6,700-square-metre storage facility follows the principles of "Factories of the Future," a production concept that aims to automate and digitise operations, with a focus on sustainability. All inbound, storage and outbound operations are handled in different temperature zones, while on the upper floor, an area is reserved for logistics services such as picking, order preparation and consolidation.
Takeda is part of an exclusive club of ten forward-looking Belgian companies called Factories of the Future. These companies are investing in digitalisation, their people, intelligent processes and products and world-class production. A total of 48 Belgian companies have invested more than 1.9 billion euros in this programme in recent years. The winners of this process are determined by an audit and hold the title for a period of three years.
In September 2022, Takeda announced an investment of almost €300 million to build a new zero-carbon production plant and storage facility in Lessines. This plant manufactures plasma-derived therapies for people with rare and complex chronic diseases.
By winning the Logistics Building of the Year Award, Takeda is once again demonstrating its commitment to sustainable and innovative production. The company is continuing to provide life-saving treatments to patients while respecting the environment.