Google, the Walloon roots of an IT giant
Google's first data centres were logically located in the United States. And when Google decided to open a centre outside US borders, it came to set up in Wallonia.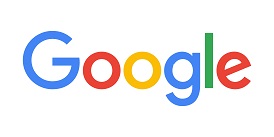 "Belgium is a key part of Google's European infrastructure," says the company
Background
In 2007, the Californian company decided to open its first 'hyperscale' European data centre in the Montagne region, on an 84-hectare site in Saint-Ghislain. It committed to developing its activities in phases. As the Montpellier site is now close to saturation point, Google intends to continue its development through the strategic location of Wallonia.
To meet the exponential needs of the market and continue its expansion, Google is positioned to create a second, very large capacity, data centre over 52 hectares on the Ecopôle site in Farciennes, and recently acquired a new plot of land in Feluy business park.
Google has invested nearly 3 billion euros in data centre facilities in Wallonia since 2007. These investments have created an average of 2,800 local jobs per year and had an economic impact on Belgian GDP of 2.7 billion euros.
This Walloon anchoring will lead to significant structural investments, with concrete benefits for Wallonia such as:
-          the creation of direct and indirect jobs
-          land development
-          contribution to the development of regional expertise in digital transformation
-          the creation of new apprenticeship pathways
-          Wallonia's positioning and reputation in the digital sector
In the coming years, the American multinational will therefore continue to develop both in terms of concrete activities (new phases and new investments) and environmental intelligence (particularly in R&D, for the continuous improvement of server energy efficiency).
"Wallonia remains interesting in terms of the spaces we can offer for development. Flanders is much more saturated than Wallonia in terms of available square metres" (Clarisse Ramakers, Director of Agoria Wallonie).
New investment in Wallonia
The American giant has just acquired 36 hectares of land in Ecaussinnes, in the Feluy zone, near La Louvière (in the province of Hainaut), for a potential new data centre.
This acquisition aims to keep options open for expanding Google's presence in Wallonia with a data centre, in accordance with the needs of users and customers, says the US company. The new site is owned by Idea, the local land development agency, which will partner with the company to put in place a basic infrastructure if it decides to take the next steps.
"They know the Walloon ecosystem really well. They already have experience of everything from electricity to access to waterways. This requires special permits and special connections. So, it is beneficial for them to stay on Walloon territory," explains Agoria Wallonie. 
Ecological Footprint
On the ecological level, Google is taking steps to limit its ecological footprint through a range of initiatives:
-          low energy consumption: Saint-Ghislain was the first data centre to operate without refrigeration. The company pumps water from the nearby industrial canal and uses an advanced evaporative cooling system.
-          in 2018, the company invested €3 million in a photovoltaic panel farm.
-          in terms of carbon, all Google's operations use 100% renewable energy. Global needs, estimated at over 5.5 gigawatts, are covered either by their own production or by massive purchases of green electricity.
Their goal is to become completely carbon neutral and use 100% renewable energy by 2030.
Today, our energy here is 82% decarbonised' (Wieland Holfelder, VP Engineering at Google)
If, like Google, you want to invest, innovate and develop your business in Wallonia, feel free to contact us!
More