FedEx is making Liège Airport its intercontinental hub for Europe
The American express transport giant, FedEx, has announced a major new strategy for its European operations, placing Liège Airport at the heart of its intercontinental network.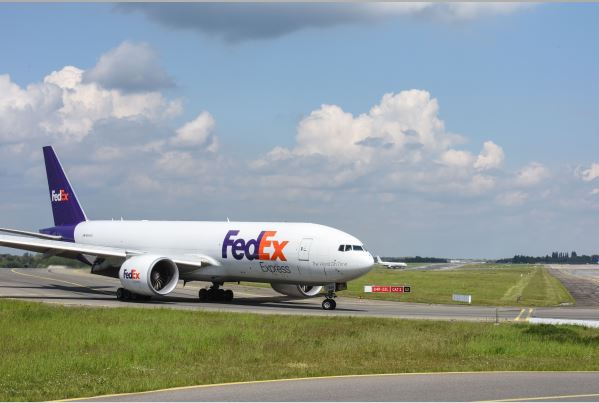 In early 2021, FedEx caused concern by announcing its intention to considerably reduce its activities at Bierset Airport, making Paris-Charles de Gaulle its main airport in Europe and relegating Liège to the status of secondary airport. This decision was synonymous with major job losses.
Since then, Liège airport has suffered significant impacts with an estimated 12,000 to 13,000 fewer flights each year.  However, FedEx management has continued to express its interest in Liège Airport. Recently, at a European works council meeting held in Amsterdam, FedEx confirmed its commitment to Liège Airport by referring to it as a vital link in its air transport strategy.
In concrete terms, FedEx has announced that its air platform at Liège Airport will become its intercontinental freight hub for Europe. This decision means that palleted shipments and shipments of over 68 kg will be processed in Bierset. Liège is strategically positioned to connect easily to the main FedEx road hubs, Arnhem and Venlo in the Netherlands, enabling an efficient connection with FedEx's European road network.
A new air connection is also on the programme. From early 2024, FedEx will operate a freight flight between Liège and Indianapolis, in the United States, with four flights a week. This flight will join the Liège-Memphis connection, becoming the second Transatlantic flight operated from Liège Airport.
This news was welcomed with enthusiasm by Liège Airport, because it will considerably strengthen FedEx's activity on the site. With the addition of the Liège-Indianapolis connection in February 2024, the FedEx connections between Liège, Memphis and Indianapolis will account for a total of 1,400 flights a year, using more modern and ecological Boeing 777s.
FedEx's decision to make Liège Airport its intercontinental hub for Europe and to launch a new connection to Indianapolis marks a positive turning point for the airport and the region, strengthening Wallonia's position as a nerve centre for air freight in Europe.
Would you like to develop an effective strategy in Europe and reach 66% of the market in 6 hours?
Contact us!