Alibaba in Liège: It's official!
The Chinese e-commerce giant has selected Liège airport as the site of its European operations.
75 million euros and 22 hectares for an initial project designed to compete with Amazon.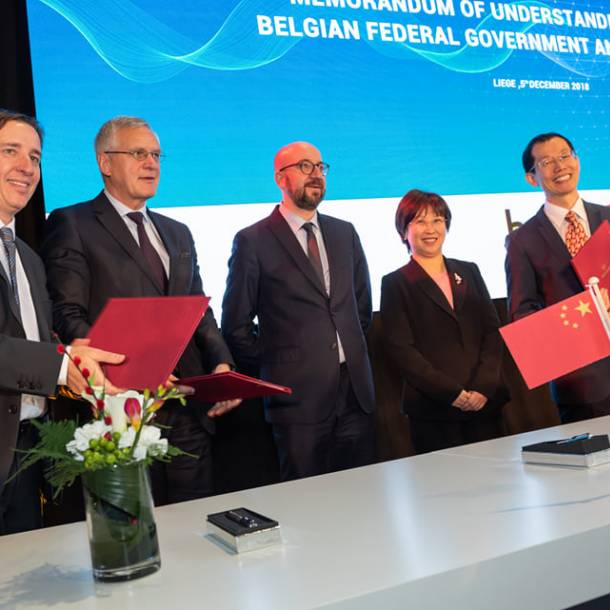 The faces, including that of Luc Partoune, CEO of Liège Airport were relaxed and smiling. "This is recognition for Liège airport and for e-commerce in Wallonia, when we compare ourselves to Cainiao's other hubs in Kuala Lumpur, Dubai or Moscow. Other Chinese companies are already present and we are sure that this new arrival will have a ripple effect that could encourage other companies from the sector to set up here, which should also boost international trade between Belgium and China."
Leading figures were lining up to comment on the event. The Prime Minister, Charles Michel, sees it as proof of Wallonia's attractiveness in the logistics sector. H.E. the Chinese Ambassador explained that the region's strategic location, at the centre of Europe, and its logistics infrastructures were decisive factors in this choice and were obvious benefits for Chinese e-commerce companies such as Alibaba. Kris Peeters, Deputy Prime Minister, welcomed the jobs created at Liège airport and referred to the long-term work by the Wallonia Export-Investment Agency teams, while Pierre-Yves Jeholet, the Walloon Minister for the Economy enthusiastically declared "This is a great day for us!" The Vice President of the Alibaba Group is very proud to be considered as a pioneer by locating the European distribution centre of a Chinese e-commerce group in Wallonia.
Charles Michel, Prime Minister
This is proof of Wallonia's attractiveness in terms of logistics investments !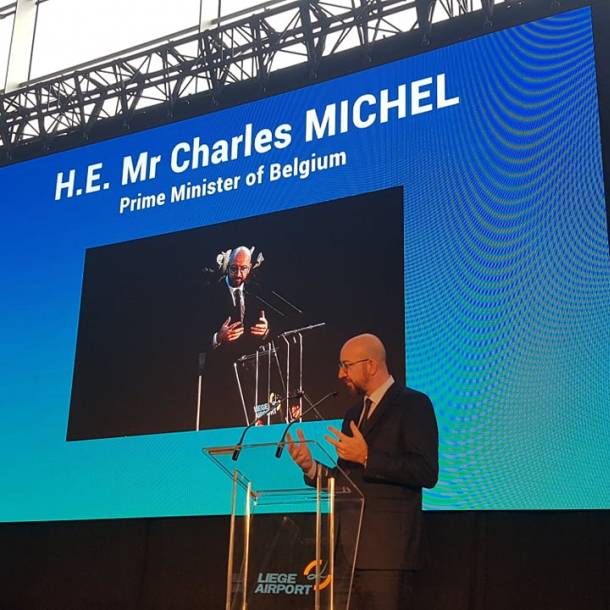 But this hub will not operate solely in one direction; it is also an opportunity for Walloon companies to export their products, the quality of which is well-known, through the TMALL or ALIEXPRESS platforms, supported by the future facilities of Cainiao, Alibaba's logistics arm! A genuine gateway to the Chinese market for SMEs that should continue their momentum from the first half of 2018, which saw an unprecedented increase in Walloon exports outside the EU and even set a new record.
"Cainiao/Alibaba's investment in Wallonia is resolutely part of a much larger project, launched by Jack MA in 2016 at the G20 in Hangzhou, the Electronic World Trade Platform – eWTP project," declared Michel Kempeneers, COO Overseas of the Wallonia Export-Investment Agency, which has overseen the project since its launch.
The MoU signed with the Federal State and the federated entities follows Jack MA's visit on 3 July, welcomed by HM the King and the Prime Minister. It includes strong support for the activities of the Chinese group by Belgian customs and a trade facilitation (Trade and Tourism), with development prospects for the AliPay systems and the AliCloud platforms in Belgium. 
This vision meets the objective of further promoting digital and e-commerce within Belgian SMEs, and in practical terms, the export of our Walloon products on the TMall.com platform.
The Wallonia Export-Investment Agency offers wide ranging support to companies based in Wallonia that have the potential and wish to export. Don't yet know about them?
FIND OUT MORE
Michel Kempeneers - COO Overseas - Wallonia Export-Investment Agency
Cainiao/Alibaba's investment in Wallonia is resolutely part of a much larger project, launched by Jack MA in 2016 at the G20 in Hangzhou, the Electronic World Trade Platform – eWTP project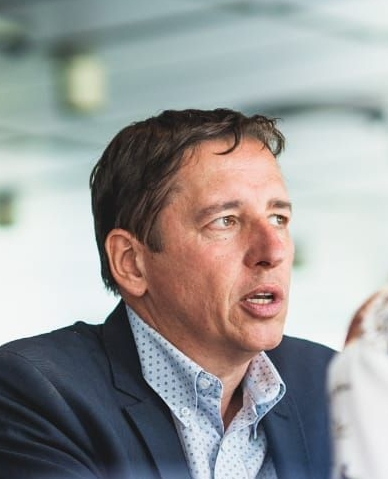 "Thanks to Alibaba, we will have new flows of goods coming by cargo flights or block trains to Liege, containers to supply these goods at the Port of Antwerp, and more tourists attracted by Alibaba's advertising campaigns... but we can also now envisage a project with a larger scale and impact in the digitisation of international trade in Europe, starting from Belgium and the eWTP Logistic Hub in Wallonia", explains Michel Kempeneers. This will be the 3rd eWTP Hub after Malaysia, in early 2018, and more recently in Rwanda. This commitment symbolically demonstrates that Belgium is the leading partner of the ALIBABA Group in Europe. 
"This commitment will hopefully provide new opportunities for Belgian SMEs, who not only wish to export to the Chinese market, but also intend to consciously integrate their strategy within the New Digital Economy", concludes the COO Overseas of the Wallonia Export-Investment Agency.
For his part, Daniel Zhang, CEO of Alibaba, is "delighted that the Belgian government shares our commitment and vision in this project (eWTP). We are convinced that the project will benefit Belgian and European companies (98% of which are SMEs) in the global market, especially in China where demand for European products is high".