AbolerIS Pharma is setting up at the Charleroi BioPark
Wallonia welcomes AbolerIS Pharma, a French biotechnology gem with a revolutionary vision for the treatment of autoimmune diseases.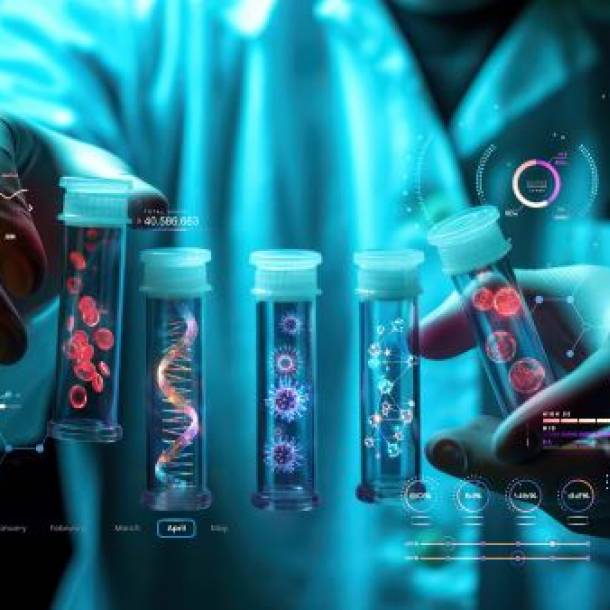 AbolerIS Pharma: a new approach to autoimmune diseases
Founded in 2019, AbolerIS Pharma quickly caught the attention of investors thanks to its novel approach to combating autoimmune, inflammatory and degenerative diseases. The company is focusing on developing a monoclonal antibody aimed at a new molecular target. This approach makes it possible to inhibit the effect of pathogenic cells and antigen-presenting cells involved in triggering immune responses.
AbolerIS Pharma CEO Ann Meulemans explains that the company's therapeutic strategy aims to rebalance the immune system and prevent it from attacking the body's own cells. The antibody developed by AbolerIS Pharma shows promising potential to address the needs of rheumatoid arthritis patients, particularly those who do not respond to current standard treatment such as anti-TNFs. This innovation could lead to long-term remission for many patients.
Ann Meulemans, who has previous experience at Johnson & Johnson and Movetis, and was involved in the creation of OCTIMET Oncology, is also co-founder and co-CEO of 2 Bridge, a structure that supports companies starting up in the life sciences field.
Record funds raised for AbolerIS Pharma
AbolerIS Pharma's €27.3 million round of financing is a major event in Wallonia's biotechnology sector. The considerable sum was led by Spanish investment fund Caixa Capital Risc, specialists in life sciences, and co-led by venture capital fund Sound Bioventures. Other investors include Newton Biocapital, as well as SFPI, Wallonie Entreprendre (WE), Sambrinvest, Investsud Tech and Relyens Innovation Santé, a subsidiary of the European mutual insurance group Relyens.
Philippe De Backer, Senior Partner at Newton Biocapital, underlines the importance of this technology, stating: "This is extremely interesting technology, and the indication is very broad, with millions of people suffering from rheumatoid arthritis. Even if there's a lot of competition on the indication, we want to build this company because we really want things to change thanks to this promising, unique and patent-protected technology. We think there's a real advantage over the competition."
An attractive Walloon ecosystem for foreign biotechs
AbolerIS Pharma's move to the Brussels South Charleroi BioPark demonstrates the strength of Wallonia's life sciences ecosystem. The region's scientific expertise and major biopharmaceutical companies make Wallonia extremely attractive to foreign biotech companies. This new facility further strengthens Belgium's position as a European biotechnology hub.
AbolerIS Pharma brings a novel and promising approach to the treatment of autoimmune diseases, with an impressive round of fundraising testifying to investors' confidence in the company. This new facility at the Charleroi BioPark marks a major turning point for Wallonia's biotechnology sector, reinforcing its reputation as a region that welcomes medical innovation.
Would you like to develop your business in a genuine biotechnology hub and join a rich, innovative ecosystem?
Please contact us!