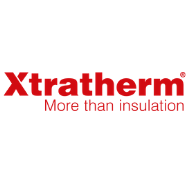 "Once we selected Wallonia, AWEX helped us by arranging meetings with other local businesses, which we found very useful. They are still helpful to this day."

Europe's energy-efficient building boom is good news for insulation manufacturers like Xtratherm. The Irish firm is opening its first mainland factory in Feluy in Hainaut this spring – its third in total – to supply rigid foam insulation board to builders' merchants in Germany, the Benelux and France. It hopes to start with a 40-strong workforce in the first few months and expand to 100 in five years.
"If we can insulate buildings, we can reduce the energy required to heat or cool them," says Xtratherm director Jay Hynes, whose responsibilities include business development and European marketing. While the construction industry in general is struggling, he says there's a growing market for insulation as EU countries adopt tough energyefficiency targets to help the bloc make good on climate-change commitments agreed in Kyoto.
"Most countries have a target for new zero-carbon homes for 2020," he says. "The full effect of all those changes will be seen years after that."
Xtratherm is investing a total of €33 million in its X3 facility in Feluy, with €12 million of that for the plant and equipment. The family-controlled firm, founded in 1986, has factories in Ireland and England, and employs more than 300 people directly in six countries. It was originally named Hytherm until the owners discovered the name was already taken, when it switched to Xtratherm. The brand Xtratherm – where the X is written as the Greek letter lambda, is symbol for thermal conductivity.
Outside its core markets, Xtratherm has business development activities in Scandinavia, eastern Europe and as far afield as Australia and southeast Asia. Since 2008, it's been selling to mainland Europe, which now accounts for about 20 to 25 percent of the annual turnover. Three years ago, it decided to open a factory here and set out to find the perfect place. After ruling out France, the Netherlands and Luxembourg early on, it looked at Germany and Belgium, including two sites in Wallonia. In Feluy there were huge plots of land available for industrial use at a reasonable price, offering opportunities for future expansion.
There was also the lure of a central location with access to motorways and key transport arteries in all four directions, good road and air links to Ireland and the UK, a skilled local workforce, and government support and enthusiasm. The company bought more space than initially needed, to expand later, and was impressed with an openness to investment that was lacking elsewhere.
"Once we selected Wallonia, AWEX helped us by arranging meetings with other local businesses, which we found very useful," says Hynes, the son of the company's founder. "They are still helpful to this day."
Access to financing was another advantage for Xtratherm. "Belgian banks are very open for business and very competitive on the terms they were offering," says Hynes. Xtratherm  lined up loans at attractive rates from a handful of lenders, as well as bond financing from the Société Regional d'Investissement de Wallonie, a stateowned agency that invests in businesses that create local jobs.
 Xtratherm built a 20,000-square-metre plant, leaving plenty of room to expand later on the 117,000-square-metre site if business goes well. It is recruiting locally for the new facility and is pleased with the technical and linguistic skills available in the locality.
"We're very happy with the skills and attitudes of the people we're finding," says Hynes, who now feels right at home in Belgium. "The Walloons and the Belgians in general have a close affinity with the Irish, with a shared history over many generations." he says. "The good working relationship comes down to a bit of flexibility, a similarity of personality, with a sense of humour, and of course our mutual enjoyment of a good beer."